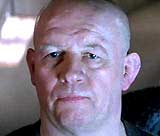 THIS IS RUMOUR CONTROL.
Here are the facts.


1) Pete is dead.

Yes, I got that one. No, I am not.

2) Pete is living on the street.

Close. I was asked to leave Heather & Graham's in Guelph at the end of July. I had sufficient time and fair chance to get employed, but Guelph's unskilled labour took it hard when the skilled labour, all freshly laid off of the auto parts places, flooded the market. Still, I bear no ill will to them, and appreciate their long tolerance and understanding. So I am presently staying at the Cambridge homeless shelter ("The Bridges" heh), and have been since the start of August.

3) Pete is not online.

This is true to a degree - where I used to access from (the employment center), filtered everything - social sites, game sites, EVERYTHING. I could do e-mail, some message boards, and that was about it. I paid my old $32 fine off at the library here, and now I have freer access, but I am still very limited in time. Thus, let me spell it out:

THE BEST WAY FOR YOU TO GET IN TOUCH WITH ME IS E-MAIL. NOT FACEBOOK, NOT LJ, NOT ANYTHING LIKE THAT. E-MAIL IS THE ONLY SAFE WAY TO GET AT ME. IF YOU IN THE LEAST WANT TO INTERACT WITH ME, YOU MUST E-MAIL ME at pover@mearcair.net.

I direly need constant reading material, so please write. ;) I don't even get IMs anymore.

4) Pete is deathly ill.

I indeed was at the ER earlier this week, but it was because the right side of my face was radiating pain, swollen, and it was traveling up to my head and down the side of my neck. It turned out I had an infected saliva gland. They sent me for a contrast x-ray to make sure it didn't need surgery (1 in 6 of them do) and have been fine since.

5) Pete is a fat unemployed loser.

Well, half right. Ha ha. For the first month at the shelter, I had zero money (they took my welfare check when I went in), and once September hit, I was able to qualify for the $4 a day. However, for three weeks now, I have been temping with a place called Hospitality Services, doing dishwashing at a Kitchener commissary (Bingeman's, for those of you in the know). Unlike what my mother feels, I am pretty content with it, and I've long known that I am at my best when I have some good manual labour to offset my rampaging brain, which is to say, being able to stop thinking 8 hours a day and focus on one thing is very beneficial. Plus they pay me $10 an hour, heh.

6) Pete is secretly in Seattle.

Ha ha, that's just silly. Only an idiot would go out there by surprise.

7) Finally, I try this every few years and it never pans out anything, but I figured it was time for the next one. If anyone knows of 'Eve" from about a decade ago, and any potential contact information, can you either tell me or tell her I am still looking for her.